music.
I am really passionate about music. I'm currently dedicating a decent chunk of my spare time to learning more about music theory, I hope to share my progress on the Videos section of this portfolio soon :) Below you can find some of my SoundCloud mixes and the guitar videos that have been uploaded to YouTube.
[virality]
Get it? Vira-Ali-ty. It's perfect, don't make fun. I've been DJing since about grade seven, but my big break came in summer of 2016. I was driving my friend to an appointment when he told me about a warehouse party that he had been planning. Being a planning addict, I immediately offered to throw my hat into the ring -- I also told him that I was a DJ. Eager for more help he readily accepted my offer. When I got home, I realized I had no idea how to DJ properly (read: not just hitting the play button). I hopped in my car and drove for a few hours to pick up a set of second hand turntables. The next week was spent cramming in EDM hell. How did it turn out? Well 500 people and a second warehouse party later...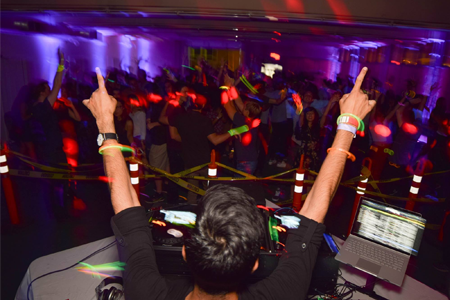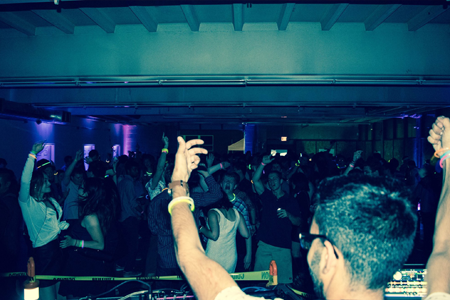 I am heavily influenced by funk, disco, and house music. It's my goal to make sure that everyone is dancing with huge a smile on their face, so I try to make my mixes as upbeat as possible -- I include pianos, saxophones, and vocals wherever I can. If that sounds like it's up your alley, check out the mixes below!
Shout-out to my friend RickyRombo for DJing with me at each party and teaching me basic theory.
Guitar
I can't really sing... at least not yet. To compensate for that, I've leaned more towards the fingerpicking domain with respect to my playstyle. Have a listen!